The Mediating Effect of Job Engagement on the Relationship between Leadership Styles and Organizational Performance: A Theoretical Model
Khan Sarfaraz Ali, Fais Ahmad, and Husna Johari
ABSTRACT
Modern organizations are experiencing the challenges of understanding the factor that has significant and positive relationship on their performance. The aim of this study is to determine the mediating role of job engagement on the relationship between leadership styles and organizational performance. The aim of the findings of this study focuses on a significant and positive relationship between leadership styles and organizational performance through job engagement. The development of this extensive literature review, suggestions and conceptualization would be helpful for researchers while they aim for further empirical investigation of job engagement and organizational performance.
Keywords: Leadership, Leadership Styles, Job Engagement, Organizational Performance.
The Effects of Leadership Style into Fisheries Business Sector in Bangladesh
Md. Shamimul Azim,Labiba Tarannum and Ataul Karim Patwary
ABSTRACT
Fish wealth sector is getting more focus in today's modern economy trends; the sector's performance is always linked with appropriate strategies. Bangladesh's fisheries sector is one of the four promising sectors as identified in its vision of National Aquaculture Development Strategy and Action Plan of Bangladesh (NADS) (2013-2020). NADS has significant potential to achieve diversification in country's economy and in realizing the job-creating pro-poor economic growth for country. NADS has significant potential to achieve diversification in country's economy and in realizing the job-creating pro-poor economic growth for country, the ecosystem approach to fisheries; the Food and Agriculture Organization of the United Nations (FAO) Code of Conduct for responsible fisheries and other international agreements have introduced management tools to improve fisheries management. However, management strategies of the fisheries sector in Bangladesh are still beyond the mainstream of modern fisheries policy, implementing a strategy is a crucial part of an organization. The specific problem was overlooked the need to understand and to leverage the existing organizational culture and leadership style within (Ministry of Fisheries and Livestock (MFL), 2014) in Bangladesh as a dominated sectorial operator to ensure effective strategy's implementation as a result to reach the goal thereby increasing the sector's performance. NADS strategy focused largely on infrastructure, technical dimensions and capital items: where MFL's management system that addressed the entire organizational activities was neglected.

Keywords: leadership style, firm performance, manufacturing firms,Bangladesh.
Micro Enterprise Development and Income Sustainability for Poverty Reduction: A Literature Investigation
Muklis Lateh, Mohammad Delwar Hussain and Mohd Suberi Ab. Halim
ABSTRACT
The academician and policy makers already declared that micro enterprise have significant positive role for reducing poverty specifically emergent economic nations. The micro entrepreneurs face lots of obstacles considering personal qualifications, start-up the business and most importantly survival and growth issues. Therefore, this study contemplates micro enterprise development, income up-liftmen and its impact on poverty alleviation. It also concentrates on personal entrepreneurial competencies, venture initiation and success with survival and growth competencies. The authors proclaimed that the three competency of a micro entrepreneur have significant positive effects on alleviating poverty. It needed to applied different dimension of statistical analytical tools for presenting descriptive as well as inferential results. Moreover, this study has manifold contributions considering micro enterprise developments, poverty alleviation and most importantly policy level discussions. 
Keywords: Micro Enterprise Development, Income Sustainability, Poverty Alleviation, Emergent Market Economy.
Implementation and Impact of Intellectual Property Rights in Perspective of Bangladesh
Mohammed Rahel
ABSTRACT
Intellectual Property (IP) eludes the formation of mind which relies on upon one's Intellectual Property. Intellectual Property Right (IPR) is a right that is owned by a man or by an organization to have select rights to utilize its own particular arrangements, thoughts, or other immaterial resources without the stress of rivalry, in any event for a particular timeframe. Patent, Copyright, Industrial Design Rights and Trademark are being utilized as a part of Bangladesh as Intellectual Property Rights. IP Rights gives security to one's Intellectual Property and shields one's elite advancement from illicit utilizations. It urges individuals to new advancements and guarantees the purchasers to get unique items. IP Rights serves to monetary and social improvements. Be that as it may, many individuals in Bangladesh are defying the IP Rights on account of shamelessness and obviousness about the implement impact of Intellectual Property Rights. Along these lines, we ought to make cognizant the general population of Bangladesh about the IP Rights. The legislature ought to find a way to secure Intellectual Properties and ought to make the IP laws more enforceable and ought to make simple the procedures of applying for IP Rights.

Keywords: Impact, Intellectual Property, Patents, Trademark, Copyright
Influencing Factors of International Business Environment in Bangladesh
Tasnuva Mahbub Chowdhury
ABSTRACT
The opposition strategy is an assortment of law utilized to deflect prohibitive business hones. A study directed by the World Bank found that Bangladesh does not have a perfect business environment in most key ranges of beginning and working together. The study did not address the purposes behind the absence of good business environment in Bangladesh. Utilizing a purposive specimen and a sentiment overview, this paper inspected the opposition strategy of the legislature of Bangladesh in two central points. The outcomes show that in two elements, the administration's opposition approach neglects to deflect against the aggressive conduct of real firms. Encourage, individuals from common society trust defilement and remuneration assume a noteworthy part in the administration's inability to preclude predominance of significant firms. 
Keywords: International Business, Market Environment, Business Exchanging, External Factors
and
Internal Factors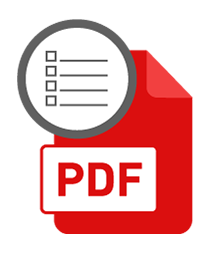 PDF - [51 - 62]
Investment on IT to Gain Organizational Productivity through Technological Advancement and Complementary Human Resources
Herman Anuwar and Md. Kamruzzaman
ABSTRACT
This study identifies the technological advancement and qualified human resources effect on the organizational productivity. Organizations upgrade technology for improving employee's performance, increased efficiencies, improved communication, facilitated job-tasks, and higher-levels of effectiveness in the organization. Advance technology has improved the employee performance as well as less the employee working effort and task completion time. This paper focused on effects of IT, IS advancement and human resources on organization productivity, and also supports the expected positive impact of IT investment.
Keywords: Investment
on
IT, Organizational productivity, Technological advancement, Human resources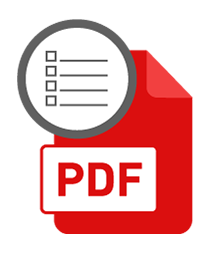 PDF - [63 -68]
SHALISH an Effective Means of Justice for Disadvantaged in Bangladesh: A Case Study
Md. Shamsuddin Masum and Most Yasmin Ara
ABSTRACT
This research is intended to improve the quality of Shalish system in Bangladesh by analyzing its functions and adopting recommendations and findings in the most benefitting manner. In this research report, descriptive methodology is used to bring out the rational and justification of the work. Further a literature review and analytical analysis of literature have been adopted for the completion of this report. For justifying the same primary data has been collected by the persons involved in the Shalish process and same was critically analyzed. Author's personal experiences, being judges of formal Court, have also been used for the achievement of this research.
Keywords: Investment
on
IT, Organizational productivity, Technological advancement, Human resources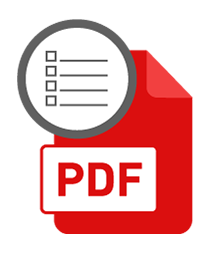 PDF - [69 - 76]
Social Entrepreneurship: A Roadmap to Reach Out Poverty
Asma Akter, Abdul Jalil Ramli, Yasmin Ahmad and S M Sohel Rana
ABSTRACT
Social entrepreneurship is the catalytic behaviour of social benefit organizations that engender value and change in the sector, community, and industry through the combination of innovation, risk-taking and reactiveness. It has attracted growing interest from policymakers, young people, entrepreneurs, funders, and established businesses. Significant advances have been seen in the practice of social entrepreneurship without a commensurate surge in the literature on the theory underlying the practice. The increased attention on the practice has revealed a significant lack of cohesion in the area of social entrepreneurship which has resulted in a stifling of the academic research devoted to the social sector. As the demand and interest in social entrepreneurship increases, it requires a comprehensive understanding of what social entrepreneurship really is. Therefore, this paper tries to provide an in depth discussion on the meaning, purpose, scope and the socio economic effects of social entrepreneurship.
Keywords: Social entrepreneurship, poverty alleviation
and
innovation.
Competitive Strategy and Firm Performance: A Review of Literature
Md, Shamimul Azim,Haim Hilman Abdullah and Abdullahi Hassan Gorondutse
ABSTRACT
Firms in the manufacturing sectors are facing the most inevitable challenge to decide whether products to make through internal effort, or solicit from outside independent suppliers with a high degree of economies-of-scale to enhance efficiency and productivity. Efficiency and productivity thru reducing costs, maintain high quality, flexibility, improved delivery dependability, and prompt quick response enable a manufacturing firm to achieve competitiveness and performance. To achieve competitive advantage previous researches used two typologies: cost-leadership strategy and differentiation strategy. Align with the previous researches this study has reviewed previous literature on costleadership strategy and differentiation strategy to achieve firm performance. Based on the Resource Based View (RBV) this study has developed a conceptual framework to enhance manufacturing firm performance through competitive strategy.

Keywords: Competitive Strategy, cost leadership, differentiation, firm performance, manufacturing firms.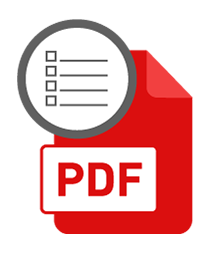 PDF - [87 -92]
Towards the Settlement of Civil and Criminal Disputes through Arbitration under Islamic Law
Md. Shahadat Hossain, Md. Shamsuddin Masum and Most Yasmin Ara
ABSTRACT
Islam is not just a religion; it is an exhaustive way of life. Din-the Arabic word for religion, encompasses, theology, scripture, politics, morality, law, justice, and all other aspects of life relating to the thoughts or actions of men...it is not that religion dominates the life of a faithful Muslim, but that religion...is his life. The Shari'ah regulates all aspects of life, ethical and social, and to encompass criminal as well as civil jurisdiction. Every act of believers must conform to Islamic law and observe ethical standards derived from Islamic principles. Dispute settlement is one of the fundamental affairs of the Muslim as he was ordained to do so peacefully and this was declared as best way of resolving problems among them. Arbitration and amicable settlement (sulh) have a long history within Arab and Islamic societies and have their roots in pre-Islamic Arabia. Sulh is the preferred result and process in any form of dispute resolution. Further, arbitration is favoured to adjudication in Islamic jurisprudence. In tribal and Islamic cultures, the overarching objectives in conflict settlement are collectively. Sulh or reconciliation is becoming an alternative problem solver in many cases lately. It is a mutual agreement between the conflicting parties so that the dispute is solved amicably. Many people assume that sulh is only applicable in civil cases. Nevertheless, in Islamic law sulh is also applicable in criminal cases particularly in homicide and bodily injury cases.

Keywords: Arbitration, Islamic Law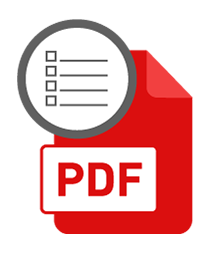 PDF - [93 -116]