How Women Quantity Surveyors Perceive Job Satisfaction and Turnover Intention
Mastura Jaafar , Puteri Yazrin Megat Yaziz , Azlan Raofuddin Nuruddin  and Alireza Jalali
ABSTRACT
Worldwide, the number of women involved in the construction industry is on
rising
. Acknowledging many barriers exist for women to participate in the industry, women's commitment is subject to their readiness and willingness to adapt to the working environment. Job satisfaction is a key determinant for employees opting to stay in a job. In this paper, we aim to examine the relationship between job satisfaction and turnover intention among Women Quantity Surveyors (WQS). One hundred questionnaire surveys were posted to WQS selected through simple random sampling and 33 respondents returned the questionnaire. We found that WQS have different levels of agreement with all factors of job satisfaction. WQS are satisfied with their employers, followed by work values, co-workers, working environment and are least satisfied with their pay. Additionally, we found that job satisfaction and turnover intention are highly positively correlated; the exception being co-worker and turnover intention which was only moderately correlated. These findings call for the
need
of equality in the industry in order to maintain WQS in the workforce. As more opportunities avail themselves to women for pursuing studies in technical courses, working conditions need to support their involvement in the industry. This study is unique in its contribution to the literature on women in technical fields and women in developing countries.
Keywords: Women quantity surveyor, job satisfaction, turnover intention,
and
construction industry.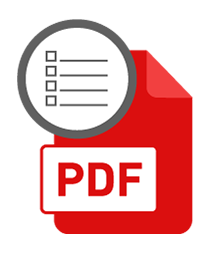 PDF [1-19]
Relational Antecedents and Consequence of Key Account Management Performance: A Review, Framework and Research Agenda
Kawsar Ahmmed and Nor Azila Mohd. Noor
ABSTRACT
The present paper traces the issue of key account management performance which has regarded as a pressing concern of many supplier companies' sales efforts. Based on the social exchange theory, researcher theorized and hypothesized the conditions under which relational factors including supplier relational investment, perceived buyer relational investment and relational intimacy influence key account management performance and its resulting impact on repeat order.
The researcher
also theorized the moderating role of length of relationship on key account management performance-repeat order relationship. Several theoretical and practical implications are provided along with suggestions and limitations to isolate a platform for future research directions. Additionally, an improved understanding from this framework will help developing policies for effective key account management in Business-to-business relationship.
Keywords: key account management performance, idiosyncratic investment, repeat order, length of relationship, social exchange theory.
Investigating the Impact of Marketing Mix Strategies on Physicians' Satisfaction in the Yemeni Pharmaceutical Industry
Mohsen Ali Murshid, Mohd Suberi Ab. Halim and Abdullah Osman
ABSTRACT
Previous studies have paid much attention
on
marketing mix strategy and customer satisfaction, but none has explored in
pharmaceutical
industry. This study fills this research gap. The main purpose of this study is to investigate the impact of marketing mix strategies employed by local pharmaceutical companies on physicians' satisfaction with locally manufactured drugs in Yemen. Therefore, this study proposes the rare and novel constructs respectively marketing mix and physician satisfaction and provides a research framework to explore the relationships among product, price, promotion and place of local drug and physician satisfaction. The data for this study was collected by of self-administrated questionnaire from
sample
of 300 specialist physicians in Sana'a city. Out of 300 questionnaires, 192 were returned by the end of
September,
2013. Data were analyzed by using software SPSS-19 version by adopting the statistical techniques regression. The results of the study showed that four marketing mix strategies were significant and have
positive
impact on physicians' satisfaction. The results of this study can be used as
guideline
for marketing management in Yemeni pharmaceutical industry to be more successful in planning their marketing strategies and programs.
Keywords:
pharmaceutical
industry, marketing mix strategy, physicians' satisfaction.
Building Brand Awareness in the Modern Marketing Environment: A Conceptual Model
Wasib B Latif, Md. Aminul Islam and Idris Mohd Noor
ABSTRACT
Building brand awareness in competitive markets can play an active role in the modern marketing environment. It is now widely acknowledged by companies that strong brand awareness will create a competitive advantage in the marketplace that will enhance their overall reputation and credibility. Indeed,
a recent
trend in modern marketing has been changed enormously and study of brand awareness is increasingly becoming popular to keep pace with this change. In this conceptual paper, we have summarized the
existing literature
on currently prevailing concepts and approaches on brands, which will allow us to identify the imperative components of brand awareness and therefore will assist companies to enhance their marketing efficiency. Based on earlier works, here we propose a plausible framework for building brand awareness in sequential order namely, positioning the brand, sponsorship, event marketing, sports marketing, advertising of the brand and integrated marketing communications. In this review, we put forward the notion that brand-building attempt
needs
to be associated with organizational processes that will assist in
bring
the comprehensive knowledge about brands to the consumers through organizational awareness programs. We suggest that these activities could play an essential role in creating awareness about brands among consumers. As a whole, based on existing
literature
, we have tried to provide a comprehensive view
of
the imperative components of brand awareness for building brand awareness in the modern marketing environment.
Keywords: brand awareness, positioning the brand, sponsorship, event marketing, sports marketing.
Human Resource Development through Training on Business Teachers in Bangladesh
Md. Sarwar Uddin, Mohammad Aktaruzzaman Khan and Mohammed Solaiman
Abstract
The study attempted to investigate the preference of teaching methodology as the means of human resource development conducted on business teachers and students of public and private universities in Bangladesh. The study found that 40
percent
students of public university opined in favor of lectures by teachers as a teaching method. They also rated for group discussion and presentation, case study, individual presentation
and
assignment, respectively. On the other hand, the paper portrays that 40 percent student of private university rated in favor of group discussion as the best teaching method while the rest of the students stated as
assignment
, individual presentation, case study and lecture method, respectively. The sample students of public university rated lecture method as the best teaching method. Dynamic and IT-based training module may be used as an effective instrument to share resources, knowledge, experiences in providing effective and efficient teacher training too.
Keywords: Training, business teachers, HRD.
Firm Characteristics and Speed of Capital Structure Adjustment: Evidence from Iran
Seyed Abbas Hashemi, Davoud Keshavarz Mehr and Amin Yosefi
ABSTRACT
Some of
empirical
studies, with focus on firm-specific characteristics, find that firms encounter with different adjustment costs which could be
affective
on their speed of adjustment toward their target leverage. This paper has examined the effect of firm-specific characteristics on
speed
of capital structure adjustment in the listed companies in Tehran Stock Exchange (TSE). The studied sample of the research includes 115 firms in the period of 2003-2012. We used
partial
adjustment model and generalized method of moments (GMM) estimator to estimating the speed of adjustment. We find that studied firms adjust relatively fast towards their target leverage and these results are consistent with trade-off theory. Also, we find that firms with low growth opportunities and small size adjust faster than those with the opposite characteristics.
Keywords: dynamic trade-off theory, adjustment costs, speeds of adjustment, target leverage.
Social Business for Rural Development in Bangladesh
Md. Shafiul Islam
ABSTRACT
Although Bangladesh is an agrarian country in character, having 73% population living in rural areas, she is passing through a transition period in term of economic growth. The present trend is that people
of
rural areas are moving towards urban areas for seeking employment or are engaging themselves in non-farm activities leaving agricultural activities. All these are happening owing to better off of living standard and lifting from
poverty
threshold. According to the World Bank Report 2013, as many as four crore 70 lakh people of Bangladesh are living below the poverty line and of them, two
crore
60 lakh live in extreme poverty. The poverty rate is the highest in rural areas at 36
per cent
, compared with 28
per cent
in
urban centre
. In this backdrop, it can be said that national development is not possible without the development of these people. Leadership in power takes various steps for development. But it is not possible for them alone. Efforts from private sectors like non-government
organisations
, voluntary
organisations
as well as individual initiatives can enhance the development pace for
over all
development of the country. Among the individual initiatives, Noble Peace Laureate, Professor Dr. Muhammad Yunus is the exponent of social business which can lead Bangladesh towards development. This paper will discuss
definition
of social business and its purposes as well as its impact on rural development in Bangladesh.
Keywords: social business, rural development, Bangladesh.
The Effect of Foreign Direct Investment (FDI) on the Balance of Payments in Iran
Shima Shahrabi Farahani, Shahrzad Motevasel and Sarah Hajmousavi
ABSTRACT
Attract foreign investment with two attributes, "Every day the technology and systems for
industry
" and "to finance capital and even borrowing from the capital and its impact on economic development, economic growth and employment and business development of the country" is very important. For this purpose, data from the years 1979-2010 in the form of seemingly unrelated regression (SUR) and Eviews software used. The results show that the amount of foreign investment of 2 ways: Capital account indirectly and Balance of payments directly to the level of 0.25 and 0.35 are
positive
and significant impact on growth.
Keywords: Foreign direct investment,
balance
of payments, current account, capital account, the seemingly unrelated regression (SUR).
Penggunaan Produk Deposit Islam dan Konvensional dalam Kalangan Staf Akademik IPTA
Syarifah Md Yusof
ABSTRAK
Sorotan kajian menunjukkan kajian terhadap golongan berpendidikan agak kurang dilakukan walaupun golongan berpendidikan didapati menjadi pengguna majoriti kepada produk kewangan dan perbankan Islam. Namun, penemuan lain mendedahkan bahawa golongan pensyarah lebih tertumpu kepada akaun simpanan Islam berbanding produk-produk kewangan Islam lain. Justeru, objektif utama kertas kerja ini ialah untuk mengenal pasti penggunaan produk deposit Islam berbanding konvensional dalam kalangan staf akademik IPTA di Malaysia. Data utama dikutip secara rawak di lima buah IPTA di utara Semenanjung Malaysia. Sebanyak 257 borang soal selidik yang diisi sendiri oleh responden telah dianalisa. Kajian mendapati golongan staf akademik lebih menumpukan kepada penggunaan produk deposit Islam dan konvensional secara serentak. Majoriti daripada mereka turut membuka jenis akaun yang sama yang ditawarkan oleh perbankan Islam dan konvensional. Di perbankan Islam, produk yang menjadi tumpuan adalah produk akaun simpanan Islam. Majoriti menggunakan akaun deposit Islam untuk tujuan kemasukan gaji. Kajian ini mendedahkan majoriti golongan staf akademik masih kurang mengambil berat terhadap penggunaan produk kewangan yang mematuhi syariah.
Kata Kunci: Perbankan Islam, produk deposit Islam, akaun simpanan, akaun pelaburan, akaun semasa.
Pengaruh Budaya Organisasi Terhadap Penyelenggaraan Produktif Keseluruhan (TPM) dan Prestasi Operasi Menggunakan Penganalisaan Model Rasch
Mohd Norhasni Mohd Asaad dan Rushami Zien Yusoff
ABSTRAK
Pengurusan penyelenggaraan yang lemah boleh menjejaskan daya saing sesebuah organisasi melalui kesan pengurangan pemprosesan, meningkatkan inventori dan kecacatan produk. Salah satu pendekatan yang diambil oleh organisasi ialah dengan melaksanakan Penyelenggaraan Produktif Keseluruhan (TPM). Walaupun terdapat banyak kajian telah dijalankan berhubung dengan TPM, tetapi sedikit sahaja penyelidikan yang menyiasat kesan TPM terhadap prestasi operasi. Sebahagian organisasi melaksanakan TPM menghadapi kegagalan. Antara sebabnya ialah faktor budaya organisasi yang mempengaruhi pelaksanaan TPM dan prestasi operasi. Oleh itu, kajian ini bertujuan untuk menyelidik pengaruh budaya organisasi dalam pelaksanaan TPM dan prestasi operasi. Model Rasch digunakan dalam kajian ini kerana keupayaannya dalam mentafsir dan menganalisis keupayaan responden dalam melaksanakan perkara-perkara yang sukar. Soal selidik dalam talian telah diedarkan kepada 63 buah syarikat automotif yang dipilih secara rawak terletak di Wilayah Utara Malaysia. Hasil kajian menunjukkan bahawa budaya organisasi telah mempengaruhi kejayaan pelaksanaan TPM dan prestasi operasi. Oleh itu, pelaksanaan TPM dalam budaya organisasi yang cemerlang boleh meningkatkan prestasi operasi sebuah organisasi.
Kata kunci: Penyelenggaraan produktif keseluruhan, prestasi operasi, budaya organisasi, model Rasch.