Environmental Factors and Entrepreneurial Intention among Nigerian Students in UUM

Esuh Ossai-Igwe Lucky and Najafi Auwalu Ibrahim


ABSTRACT


This study examined the influence of environmental factors on the entrepreneurial intention of Nigerian students in UUM focusing

in

environmental support and environmental influence. A cross-sectional research design with quantitative questionnaire approach was conducted. The study used

convenience

sampling technique to select 159 participants who provided information on the environmental support, environmental influence and entrepreneurial intention of Nigerian students in UUM. A multiple regression analysis

technique

was employed for the data analysis. The result of the analysis revealed that neither environmental support nor environmental influence is significantly related to

entrepreneurial

intention of Nigerian students in UUM. The study concludes that both entrepreneurial orientation and entrepreneurial skill are essential factors required to realize entrepreneurial intention by the Nigerian students in UUM. Discussion

on

the finding is highlighted and the implication of the study including its limitations is also provided. 





Keywords: Entrepreneurial orientation, environmental support, environmental influence, entrepreneurial intention, UUM.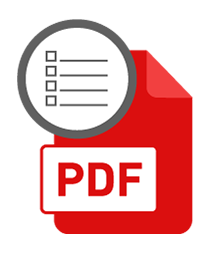 PDF[187-203]
Strategic Entrepreneurship Element from Theory to Practice

Parvaneh Gelard and Emadoddin Ghazi


ABSTRACT 


During the recent years, strategic entrepreneurship is one of the new topics globally emerged in the field of entrepreneurship. By combining the aspects of strategic management and entrepreneurship, a proper model of strategic entrepreneurship can be provided. Thus, the study of the concept of strategic entrepreneurship and its dimensions has been the concern of the scientists and researchers of entrepreneurship. The purpose of this research is to identify the various dimensions of strategic entrepreneurship as well as to identify the dimensions of strategic entrepreneurship of the start-up businesses in Iran. Therefore, the required information was collected by a questionnaire completed by the top Iranian entrepreneurs during 2007 to 2012, and the hypotheses of the research were evaluated by using

one-sample

test. Based on the results of statistical studies, the factors such as the entrepreneurial mindset, innovation, capitals mobilization, entrepreneurial management and leadership, the simultaneous attention to strategic entrepreneurship, management and growth and finally profitability were confirmed. The results of this research can be valuable and beneficial to the start-up business owners, as well as to the researchers in the field of entrepreneurship and the new fields of strategic entrepreneurship.





Keywords: Strategic entrepreneurship, entrepreneurship, strategic management, start-up business, top entrepreneurs.

 
The Effect of Banking Quality Services in the Level of Customer Satisfaction: A Case Study on Commercial Bank Operating in Jordan

Hamza Ali Al-Shatanawi, Abdullah Osman and Mohd Suberi Ab Halim


ABSTRACT


This study aimed to identify the effect of the banking quality services in the level of customer satisfaction on a field study of commercial banks operating in Jordan. The researcher adopted the descriptive and analytical concepts to highlight

on

the subject of the study, analysis

and

extrapolation of the results, through polled a random sample of (240) members of the customer. To achieve the objectives of the study questionnaire was designed to gather preliminary information from the study sample and in light of that has been collecting and analyzing data and test hypotheses using the Statistical Package for Social and Human Sciences (SPSS). This study has come

to:

the presence of

trace

of the dimensions of service quality in customer satisfaction levels and at different levels. 





Keywords: Service quality, customer satisfaction, banking quality.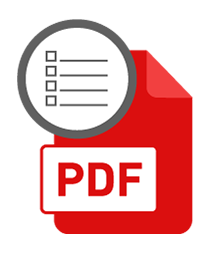 PDF [221-230]
Determining Critical Success Factors Related to Project in Low Carbon Construction: A Review 
Vignes Ponniah, Radzi Ismail and Mohd Wira Mohd Shafiei
ABSTRACT
The construction sector has started to embraced green policy in construction activities as part of support to government in promoting and developing sustainable development in the country. However not much had been done to determine the critical success factors of low carbon construction in Malaysia. This studies attempt to review the literature in relation to critical success factors by project in low carbon construction. By studying and analyzing the literature review carried out by researchers in countries around the world, it is identified that there are three categories of critical success factors for low carbon construction related to project. The critical success factors are categorized into factors related to pre-construction phase, operation phase and delivery phase of construction. Research findings in this study provide valuable references to guide the developers and project managers towards achieving success in low carbon construction in the country. 
Keywords: Critical success factors, low carbon construction, project success.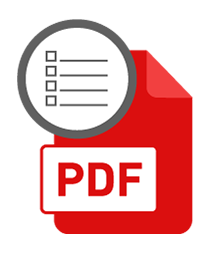 PDF [231-246]
Linking Entrepreneurial Orientation and Business Performance: The Examination toward Performance of Cooperatives Firms in Northern Region of Peninsular Malaysia

Dzulkarnain Musa, Abdullah Abdul Ghani and Shuhymee Ahmad


ABSTRACT


Studies on entrepreneurial orientation (EO) and its influence on the performance of business firms have received widespread attention in the fields of entrepreneurship and strategy. A survey was conducted to assess the influence of five constructs of EO, including innovativeness, proactiveness, risktaking, autonomy and competitive aggressiveness toward the firm's business performance to provide additional knowledge on this subject. Assessments took place at the company level involved 104 cooperatives firms in the Northern region of Peninsular Malaysia. Multiple regression analysis carried out revealed that only the innovativeness and proactiveness constructs had

significant

and positive relationship with the firm's business performance. On the other hand, the constructs of risk-taking, autonomy

and

competitive aggressiveness do not show

significant

relationship with the firm's business performance. These findings are useful for a better understanding of strategies of entrepreneurial orientation and its role in improving business performance in the cooperative sector. 





Keywords: Business performance, entrepreneurial orientation, cooperatives firms.

 
Evaluation of Service Quality, Image, and Customer Satisfaction in LG International Corp

Manuchehr Ansari and Hassan Abolmolouki


ABSTRACT


Identifying

appropriate

picture of service quality, image and customer satisfaction can help in finding weaknesses and strengths of the companies. Current work aims at evaluating these variables' status in LG International Corp. in providing

the suitable

solutions. 308 domestic and foreign customers of LG International Corp. were selected and author-made tools were implemented. The collected data were analyzed using one sample t-test. Findings indicate reliability, responsiveness, assurance, empathy, tangibility, technical quality, image, service quality perception

and

customer satisfaction were in

appropriate

level. 





Keywords: Service quality, image, customer satisfaction.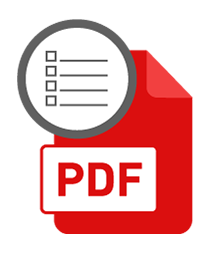 PDF [265-279]
Regulatory Compliance of IFRS-7: A Case Study on the Islamic Banks of Bangladesh

Md. Ferdausur Rahman, Md. Ismail Hossain, and Nusrat Sultana


ABSTRACT


The paper is an earnest effort to inspect the prevailing accounting standard for the Islamic banks and find out the extent of their compliance. Banking industry's nature of

operation is totally diverse. Recognizing this aspect, some specificIFRS (International Financial Reporting Standard) have been prescribed for them. One of which is IFRS 7. Institute of Chartered Accountants of Bangladesh prescribed to comply with IFRS-7 from on or after 1st January,

2010. As per requirement, all Islamic banks are required to comply with the standard to uphold the stakeholders' interest. And the result of the study shows that all of the Islamic

banks

compliance almost 70.71% of the IFRS # 7 requirement.

Finally

this study

recommend on

the degree of compliance for the Islamic banks financial reporting. 





Keywords: Compliance IFRS, AAOIFI, Islamic banks, profit–loss sharing (PLS).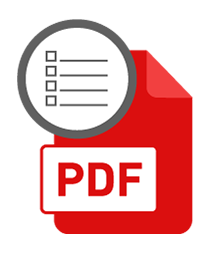 PDF [281-296]
Rapid Construction Criteria and Its Implementation in Construction Industry

Muhamad Azani Yahya and Mohamad Ibrahim Mohamad


ABSTRACT


There is a need to take a holistic approach to

reviewing

the factors impacting the construction industry performance. Improvements need to be implemented by all parties along the entire construction flow for lasting transformation to occur. Therefore, advanced construction methods have to be considered for this new era in delivering projects. Enhance the speed of the construction process flow is

the vital

to

build

a sustainable local or foreign construction industry that is poised to compete with the global players. In 2007, Construction Industry Development Board of Malaysia (CIDB) has identified one of the key failures of project delivery which is inefficient and ineffective methods and practices. CIDB also have stated the need

of

innovation through research and development to be adopted in new construction methods as their strategic thrust to improve the delivering method. Simultaneously with the requirements and specification will drive for rapid construction. This methodology in

construction

sector can give a change in project delivery methods within the contract period. With the basic definition of enhancing the speed of construction, this paper introduces four criteria of rapid construction and nine effective means to achieve it.





Keywords: Rapid construction, construction flow, improvement.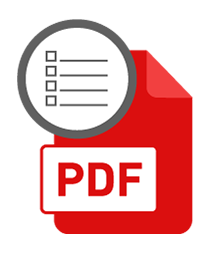 PDF [297-306]
A Revisited Retail Supply Chain Management (SCM) Practices: A Conceptual Framework 
S M Sohel Rana, Abdullah Osman, and Mohd Suberi Ab Halim
ABSTRACT 
This paper aims at providing a comprehensive review of Retail Supply Chain Management practices. Retailing is the last step of a supply chain. As retailers maintain regular contact with the customers, they have become an important part of 
the supply chain
and it has forced retailers to develop their own supply chain. The retail supply chain is somewhat different in a sense that retailers deal with 
a variety
 of products. They procure goods from many suppliers then store them in their warehouses or distribution centers, ship to the outlets and finally consumers buy the products from these stores. 
Consequently, retailers are increasing their focus on their supply chain as a strategic factor. This focus has primarily emphasized cost reduction and risk minimization for business growth and better customer satisfaction. Proactive retailers are trying to manage their supply chain in a responsible way by adjusting business policies based on changing customer preferences. For satisfying today's more demanding customers, retailers are adopting all modern technologies related to strategy development, collaboration, operational innovation
and efficiency that are necessary for retailers to manage their supply chain properly. 
Keywords: Supply chain, retailing, inventory management, IT, collaboration.
The Impact of Capital Structure on profitability: A Study on Some Selected Private Commercial Banks in Bangladesh
Mohammad Hasmat Ali and Tabassum Chowdhury
ABSTRACT 
This study examines the influence of capital structure on the profitability of some selected private commercial banks working in Bangladesh. We used long term debt to equity ratio, Short term debt to equity ratio, total debt to total equity ratio, long term debt to equity ratio, total debt to total asset ratio, asset growth and firm size to measure capital structure. We used three indicators of profitability such as return on asset, return on equity and earnings per share. Applying multiple regression analysis we find that total debt to total equity (TDTE) negatively influence both ROA and ROE, Long term debt to total equity (
LTTE
) negatively influences the ROE, Total debt to total asset positively affect the ROE,
the size
 of the banks negatively affect the ROA and EPS and finally 
asset 
growth of the banks positively 
affect ROI,
ROE, and EPS. From this study, it can be recommended that to increase the profitability the private commercial banks in Bangladesh should use less debt in terms of equity, more debt in terms of total assets. The banks can also be recommended to keep the 
bank's
 size as small as possible with expected positive growth in assets. 
Keywords: Capital structure, profitability, private commercial bank, Bangladesh.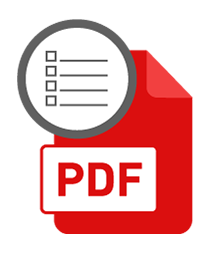 PDF [319-334]