An Investigation on the Cross Cultural Factors that Regulate Malaysians in Choosing International Brands
Chukwuemeka Joshua Ojukwu, Sulaiman Sajilan and Onyeka Sabastine Obi
ABSTRACT
Nowadays buying, selling and modern technologies in Malaysia provide great opportunities for international brands to expand across different ethnic groups. Therefore, it is very important to know the cultural differences and their possible influence on
the people's
behavior when choosing an international brand (Sian et al., 2010; Leo, 2005). The aim of this research is to investigate the
cross cultural
factors that regulate Malaysians in choosing
international
brand. The study is ethnographic in nature and aims to share a broad description of the experiences and perceptions of
thirty three
respondents. Data were collected from
thirty three
respondents using open-ended questions (unstructured interview). The information obtained from the open-ended questions was recorded into narratives. The method used to analyze the data was narrative analysis. The business owners and consumers with good knowledge in
cross cultural
factors and international brand were the respondents. The results show that power distance, masculinity, long term orientation
and
uncertainty avoidance are
cross cultural
factors that influence Malaysians in choosing international brands.
Keywords:
Cross cultural
factors; International brand; Malaysia ethnic groups
The Challenges Faced in it Outsourcing: A Quantitative Study of MSC Companies in Selangor of Malaysia
Chukwuemeka Joshua Ojukwu, Cordelia Mason and Felix Akinwumi Orole
ABSTRACT
Information Technology Outsourcing is embraced by the Malaysian government and the world for the objectives of becoming information developed societies. Therefore, it is important to investigate the challenges faced by IT outsourcing companies (MDEC & MSC, 2011). The aim of this research is to investigate the challenges faced in IT outsourcing. This study is empirical, and it applied a quantitative research method. Data were collected from 107 respondents using a questionnaire. The IT managers or employees with good knowledge of IT outsourcing were the respondents. Data were analyzed using descriptive statistics. The findings show that lack of highly skilled IT employee, lack of experience in an outsourcing relationship, a security issue, unspecified cost in the outsourcing contract, low management capacity, an inadequate resource for human and technological change and ethnic difference are the IT outsourcing challenges faced by MSC IT outsourcing companies in Selangor of Malaysia.
Keywords: Information Technology; IT outsourcing; MSC (Multimedia Super Corridor); IT outsourcing challenges
Implementation of Energy Efficiency (EE) System According to the Green Building Index (GBI): A Case Study on Panasonic Industrial Devices Semiconductor Malaysia (PIDSCMY)
Boon Cheong Chew, Syaiful Rizal Abdul Hamid, Azri Amirrudin and Mohd Hafizzudin Muzaimi
ABSTRACT
The implementation of Energy Efficiency (EE) is no more an option but a necessity for every particular industry or sector concern especially for developing country like Malaysia. The building sector which consumes as much as 40 % of the world's energy, 12 % water and contributes 40% of the waste sent to landfill is a major part of this global problem (GBI Malaysia, 2009). The energy expense and the issues of global warming urge government to come out with many initiatives as an alternative. One of the initiatives is the introduction of the Green Building Index (GBI) in the year 2009. In Malaysia, only 69 companies had implemented and utilized GBI in their building while PIDSCMY is the only one in Industrial Existing Building (IEB) category. In this case study, PIDSCMY was selected among the GBI building to investigate how this company has been able to implement EE according to Green Building Assess Criteria (GBIAC), to identify the key factors which influence the implementation of EE and to suggest innovative solutions to the company. Research is focusing on GBI as the GBIAC at PIDSCMY. A series of the interview was conducted to collect respondents' answers, while collected data were analyzed by using a mixed method. It is found that the PIDSCMY has implemented almost 70% of the criteria in the GBIAC which is extremely well for the IEB category, with the award of the Best Factory at Melaka for four times (1995, 1996, 1998 & 2001) and Green Factory Award from Panasonic Corporation recently (2012).
Keywords: Green Building Index, Energy efficiency
Investigating the Relationship Between Cash Assets, Sensitivity of Investment Flows and Financing Costs of Listed Companies in Tehran Stock Exchange
Seyed Hasan Salehnezhad ,Vahid Amin Keramatollah, Heydari Rostami and Hasan Sarafraz
ABSTRACT
Cash holding is an identification channel for threat economic unit; accordingly, the changes caused by it will affect financing costs and cash flow sensitivity of investment probably. Cash holding reduces the risk of financial crisis and is considered as a safe store for exposure to unexpected losses. In this regard, this research will investigate the relationship between cash holdings, cash flow sensitivity of investment and financing costs on firms listed in Tehran Stock Exchange. In this study, a total of 142 companies listed in Tehran Stock Exchange during 2009-2013have been investigated. In order to test the hypotheses, linear regression model has been used (pooled). The results show that cash holding has a meaningful relationship with cash flow sensitivity of investment, but has a negative and significant relationship with financing costs.
Keywords: cash holdings, cash flow sensitivity of investment, financing costs.
Poverty Alleviation in Bangladesh: A Literature Revisit
Md. Mustafezur Rahman Manik , Md. Aminul Islam  and Mohd Suberi Bin Ab. Halim 

ABSTRACT


The alleviation of poverty and restructuring of society for ensuring sustainable livelihood are very important issues in Bangladesh now. Although the rate of poverty has been declining, it is declining at a very slow rate. The specific threat from poverty is quite noticeable among the certain groups and in certain areas. Therefore intensive research initiative is warranted to come out with some solid programs to improve this situation. This paper attempted to review related

literatures

to gauge the level of poverty, finding out

failure

of many initiatives taken so far and finally propose effective measures that can be initiated to overcome this phenomenon.





Keywords: Poverty alleviation and Bangladesh

 
Sustainability Performance Measurement System Implementation: A Preliminary Finding
Nurisyal Muhamad and Sofiah Md Auzair

ABSTRACT


Sustainability performance measurement system (SPMS) is an instrument to offer information on the firm's monetary, environmentally friendly and also societal effectiveness. It could help professionals to manage for

competing

edge in the end. On the other hand, to

date

there has been tiny facts about the scope regarding SPMS implementation within corporations. This paper explores the SPMS implementation through

understanding

of its characteristics. Extant literature in the area was reviewed and firms' practices were investigated. Survey questionnaire

were

distributed to nine companies operating in Malaysia. The findings revealed that most companies had their performance measures linked to sustainability strategies and considered various stakeholders. The result of this study should provide an avenue for future studies on SPMS in Malaysia.





Keywords: Sustainability Performance Measurement System, Corporate Sustainability, Environmental, Social, Financial, Stakeholders.

 
Short-Selling Bans: Impact on Liquidity, Price Discovery, and Stock Prices
Shahadat Hossain
ABSTRACT
The debate around the practice of short-selling, to restrict or not, is continual among academicians, regulators and practitioners. Short-selling bans are practiced by the regulators with a belief that it has the power to improve the market quality. With an objective to establish an academic standing to this date, this paper examines the last body of literatures addressing this issue, limited to three market quality parameters- liquidity, speed of price discovery and stock pricing, and summarizes the ideas and evidences.  In most of the cases, the theoretical and empirical studies provide some clear indication: short-selling bans are liquidity damaging, detrimental to the speed of price discovery and has no or under-pricing effect, but in few cases the evidence is not straight forward. Evidences are more generally different than what are popularly argued by the regulators in imposing short-selling restrictions.
Keywords: Short sale, Short-selling ban, Liquidity, Price discovery, Stock pricing, Market quality, Trader, regulator.
The Impacts of Hospitality Services on Visit Experience and Future Visit Intention of Student Travelers
Ataul Karim Patwary and Basri Rashid
ABSTRACT
Purpose-
This
study aims to empirically evaluate the influence of hospitality services on international students' emotional responses, satisfaction
and
future intentions.
Design/ methodology/ approach- The study is quantitative in nature and survey method is used to obtain the information for this study.
Findings-The study reveals
that,
the level of hospitality service performance in Malaysia towards student tourists is slightly higher from the average. Hospitality service performance has a remarkable impact on tourists' intentions to revisit in the destinations. Hospitality service performance impacts toward future visit intention through consumptions of their emotions and
visit
satisfaction.  This research will be useful in providing an insight of consumption pattern and
post consumption judgements
of international students.
Research limitations/ implications- Since the study is perception based, it is possible that future research may generate
different
result in relation
with
the change in consumer
behaviour
, perception and service performance of hospitality features.
Practical implications-Practitioners who are interested in
understanding evaluation
process, satisfaction
and
future intention would benefit from the model as it suggests the constructs that could be used in such
assessment
.
Originality value-The development of
conceptual
framework in this research will enrich the literature regarding the construct of customer evaluation. This research will be useful in providing an insight of consumption pattern and
post consumption judgements
of international students.
Keywords: Student: Travellers, Hospitality Service Performance, And Consumption
ofEmotions,Visit
Satisfaction, And Future Visit Intention
Price and Trading Volume Reaction Surrounding Distributions of Earnings: A Close Investigation on the Firms Associated with DSE
M. Abu Misir and Mohammad Zahir Raihan
ABSTRACT
The goal of the study is to test the information content of dividend announcements by examining aggregate market reaction on the volume of trading and prices of shares around the declaration dates. The study relies upon the substantial evidence, which supports market efficiency in the semi-strong form. The significant trading activity and price changes in days following the announcement are somewhat surprising. The most significant price changes and excess trading volume occurred the days prior to and the day the dividend announcement dates of the sample observations during the period under study. Although, on average, the stock market may adjust rapidly in an unbiased manner at individual level, there seems to be several days of adjusting prices and portfolios. The trading activities during the days prior to the dividend announcement could be due to a misspecification of the dividend announcement. The study finds bulk amount of trading volume and price changes of shares occurring the days prior to the announcement date. In nonparametric tests on the absolute volume and return residuals, there seems to be positive price reactions within a very few days prior to the announcement dates. The study somehow, observes that prices of stocks of DSE listed firms seem to be determined by volume of continuous trading among individual investors.

Keywords: Announcement dates, Abnormal trading volume, unexpected trading volume, Market-adjusted trading volume, volume residual, price reactions.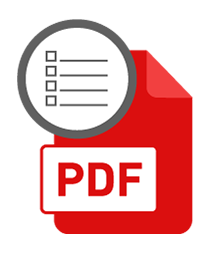 PDF – [127-145]
Projek Keusahawanan Sosial Dapat Memenuhi Keperluan Penduduk Miskin dan Miskin Tegar
Ibrahim Mamat, Aslina Nasir dan Wan Mohd Zaifurin Wan Nawang
ABSTRAK
Kemiskinan masih menjadi masalah utama dalam proses pembangunan di Malaysia. Bagi menangani masalah ini, berbagai-bagai rancangan pembangunan telah dijalankan di Malaysia. Namun pada keseluruhannya, rancangan berkenaan didapati kurang berjaya dan berkesan. Oleh itu, pihak kerajaan telah melancarkan pelbagai program untuk membangunkan pelbagai sektor bagi meningkatkan taraf sosioekonomi komuniti supaya dapat meningkatkan pendapatan dan menghapuskan kadar kemiskinan tegar. Kajian ini berusaha melihat masalah kemiskinan dalam kalangan keluarga miskin dan miskin tegar dalam kawasan Teluk Ketapang, Kuala Terengganu. Kajian ini bertujuan untuk mengenal pasti keperluan pembangunan keluarga miskin dan miskin tegar supaya dapat menentukan bantuan program pembangunan keluarga. Seramai 68 orang dipilih untuk ditemu bual di Teluk Ketapang, Kuala Terengganu sebagai responden kajian. Responden kajian ini dipilih secara rawak di sekitar kawasan Teluk Ketapang. Kajian ini menggunakan borang soal selidik sebagai instrumen kajian. Data dianalisis dengan menggunakan perisian Statistical Packages for the Social Science (SPSS) versi 18.00. Hasil analisis diterangkan dalam bentuk peratusan dan crosstab. Penemuan kajian melibatkan profail, maklumat ekonomi warga miskin dan miskin tegar, tahap kepuasan terhadap kemudahan sedia ada dan menilai keperluan mereka. Antara keperluan yang dikenal pasti  adalah pendidikan, kemahiran, keagamaan, sosial, makanan dan pakaian, kesihatan, perumahan, peralatan rumah dan pengangkutan. Kajian ini menunjukkan pekerjaan untuk meningkatkan pendapatan, pendidikan, kerohanian/keagamaan, kegiatan sosial, pemakaian/pakaian/kesihatan, perumahan, pengangkutan/perhubungan, keperluan khusus Orang Kurang Upaya (OKU) dan keperluan-keperluan lain merupakan senarai keperluan yang harus diberi perhatian serius. Keluarga miskin dan miskin tegar harus bersedia dan sanggup berusaha memajukan diri sendiri agar kesejahteraan hidup mereka bertambah baik di samping pihak kerajaan memainkan peranan penting untuk memajukan penduduk yang berada dalam kemiskinan. Oleh itu, penambahbaikan program yang lebih terancang dan terkawal perlu dilaksanakan supaya masalah kemiskinan dapat diatasi.
Kata kunci: penilaian program, keperluan, bantuan, program, keluarga miskin, miskin tegar, Teluk Ketapang, Kuala Terengganu.